---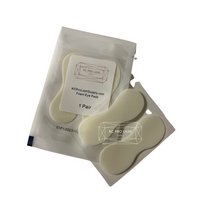 These might just be my favorite eyepads and they might become yours two! 
These thin eye pads do not slip and are comfortable right up to the waterline which is perfect if your client is a little prone to watering. 


This shape is so versatile because of the two different size cutouts you can flip for a perfect fit.  I love that they are not overly long which makes them easier to place on small and deep set eyes. 


Go ahead- try them out!