---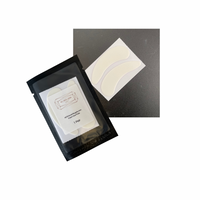 Thin .1mm foam eye pads are great for tricky eye shapes, bottom lashes that defy other eye pads, and are especially helpful for clients that tend to water.  

Choose  the .5mm foam eye pads for just about everyone else! Since there's no hydrogel, most clients find these extremely comfortable. Keep these on hand and once you master their use you may just never go back to anything else. 


Pro Tip: try these with the bigger side on the inner corner. I know it may sound crazy but it may surprise you!